AHT works seamlessly in
'Simple 3 Steps' (S3S) Process.
Our Products makes Monitoring, Management and Analytics efficient and seamless.
Setting up the solution is easy and seamless for the physician practice.
Augment Health does all the work and will get you setup and ready to go in minutes.
The devices are already setup and patient enrolment can be done directly on the portal with just a few clicks. The device can be handed to the patient or Augment Health will mail it directly to the patient. Once the patient uses the device, software ingests and interprets the data that is being streamed and flags patients in real-time and notifies the providers.
With the simple 3 steps each patient can generate upto $129 per month for the practice.
This can be done in a F2F visit or via phone. This is typically a regular billable visit (Outside of RPM) and the phyisician or the nurse will get the patients consent to participate in the program. Patient enrollment can be done right there on the portal OR can be done by Augment Health Staff (onsite or remotely).
If it was a F2F visit the nurse will hand the patient the device. If done on the phone, Augment Health will mail the device to the patients home.
The device comes preconfigured and is ready for use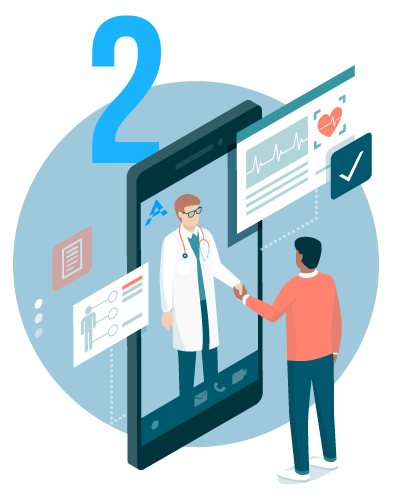 AHT manages entire compliance and patient
Once the patient has their device, an AHT patient representative will call the patient to ensure patient education and make sure that their device is working. Augment Health will walk the patient through the entire process and makes sure that the patient has a full understanding of the process.
Augment Health will ensure regular compliance by monitoring the patient to ensure that they are taking regular readings on the device. Our representatives will call any patient that is not compliant to ensure that they are taking their readings.
Augment health has consistently achieved 90+% compliance rates with their patients.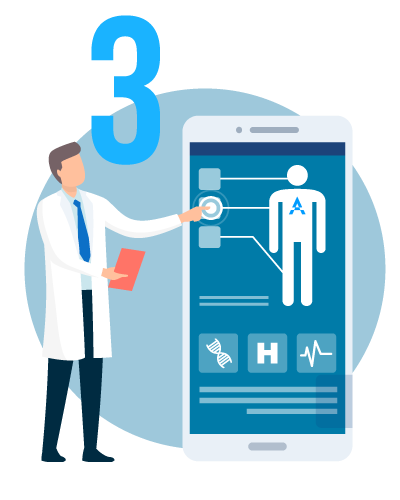 AHT informs practice of billable patients and codes
At the end of the billable cycle Augment Health will provide a sorted list of billable patients with relevant CPT codes to the practice for easy billing with CMS. Augment health will work directly with your billing department to ensure that they have all the information for timely billing of the patients.
Augment health will only invoice the practice for billable patients. Additionally, Augment health will provide each patient's monthly report to the provider. In most cases we are able to directly import the reports in the Providers EMR.
01
Patient Enroll
Obtain Patient Consent
Provide Device, take one reading
Enrol patient directly on the portal, enter phone and number
Identify if you want custom alerts
02
Patient Onboard
AHT On Boards Patient
Sets Up Alerts
Ensures Device is operational
03
Patient Monitoring
Patient Takes Readings
AHT ensures Compliance
Device Replacement if needed
04
Patient Data Integrate
AHT uploads data in Providers EMR or uploads to secure site
Alerts Providers for edge conditions
05
Patient Data Review
Provider staff Reviews patient data in EMR (Optional)
Follow up with escalated patients
06
Patient Billing
AHT provides a list of complaint patients with CPT codes
AHT Bills for compliant patients